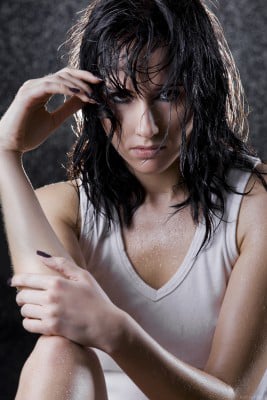 You know, when I first wrote about the mentality of an alpha male, I mentioned that the state "alpha male" shouldn't be a destination or a life goal, but more like a guideline on how to become a better man. There are far too many guys out there that have the characteristics of an alpha, but go to extremes to uphold their status as the "leader of the pack".
So let's take another look at some of the points that define an alpha. If you haven't read my previous post about what makes a guy an alpha male, go and read it first: What is the Alpha Male Mentality?
The Meaning of Being an Alpha Male
There is a fine line between a jerk and an alpha and often it's very hard to differentiate the two. One keyword here could be dominance. If a so-called "alpha male" is reacting too much to some outside influence (that often is another male) he really can't be considered an alpha. As an example, we can bring here is someone who tries to dominate other men by using intimidation to steal their women. Although dominance is a trait of an alpha male, being a dick is not!
Many newbies misinterpret what it means to dominate another person, and they assume that being a giant douche is the right way to go. However, you should NEVER try to intimidate others just to get your way. If someone doesn't react to you the way you want, you should recognize this and just let it go. Just don't react to it! And I know, sometimes it can be really hard when faced with a so-called "alpha" who tries to mess with you, but you need to let go of your emotions and just walk away!
Being an ass doesn't make you alpha male!
Another thing that many guys associate as being very alpha is "not giving a shit what others think of me". Yes, it's true that you shouldn't worry about what other people think of you, to some extent. Because when you live your life according to other people's rules, your life will be empty of the things you want to achieve for yourself.
However, when taking this rule to the extreme and having no regards for others opinions, one can be considered a sociopath – someone who disregards every opinion others have of him. We are social creatures and sometimes we need feedback from others to assess certain situations (especially when we don't know any better).
There are many guys around who go and hit on girls that have a boyfriend standing right next to them and after getting a negative feedback from either of them, don't even care and keep right going on harassing people, until it's "time to dominate".
This kind of behavior is just stupid and in no way alpha! A real alpha male would have considered the feedback in the previous situation and just walked away. He wouldn't even get into the previous situation because he has an abundance mentality (knows that there are many other women to choose from) and knows that's NOT OK to steal another man's woman.
As you can see here, I presented you with two examples where an alpha would simply walk away from certain confrontations. Not because he is a coward, but because he knows that he wouldn't ruin his integrity by just getting into useless fights. Our fathers/mothers always used to tell us: "the bigger man walks away" and an alpha is just this kind of bigger man.
There are of course exceptions where you can't and shouldn't walk away (when someone threatens your or others well being). That's why you should know where these boundaries are. I can not explain to you where all of them lie, I will only tell you this: don't let your ego dictate your behavior and where these boundaries are.
Learning More About the Alpha
Of course, there are many more examples I could have made where men go wrong with the definition of the alpha male mentality. So if you are interested in learning more about what makes a man truly attractive, you're in luck because I recently launched my own program called Rules of the Alpha Male. Check it out!