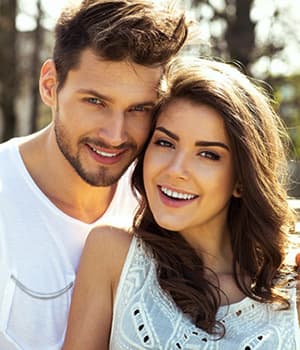 When two people become a couple, there is always the chance that one of them will become more reactive to the behavior of the other, especially if he lacks the needed self-esteem. For the sake of this article, and since this is a site mostly for men, let's assume the insecure person is male.
However, if you are a woman and reading this right now, you can still learn and implement this to your life. Many of the principles discussed here apply to both sexes.
What if You Are Insecure?
In a healthy relationship, it is usually acceptable for the woman to show her insecure side (seriously, what woman hasn't done that?), but the same can't be said about the man.
Male insecurities in relationships are considered extremely unattractive and often the main reason why women leave men. Sure, women love it when a guy shows his vulnerable side, but there is a big difference between being vulnerable and being an insecure wuss. The last one isn't really a good long term strategy and definitely not a turn-on for a woman.
Showing your vulnerable side isn't a bad thing and it will make you look more authentic. The actual problem here is that most guys don't know the difference between vulnerability and insecurity. The line between them can be subtle, but it makes a big difference. If you want to get a better understanding of vulnerability (and how to become a better man), then the book Models by Mark Manson does a fine job explaining it. Or you can just click here to read the first three chapters of this book (chapter 3 deals with this topic!).
Insecurities in a relationship usually stem from deep-seated personal issues. It's not like guys suddenly turn insecure when they get into relationships. Men who are insecure in every relationship are insecure people overall. Usually, they hope for the girl to fix them in a "she makes me want to be a better person!" way, but this rarely happens.
To overcome your insecurities, you have to improve your overall situation. The first step is to learn why you turn into this insecure mess when you start dating a beautiful girl. Is it because you always doubt yourself? Or because you can't imagine what she is doing with you in the first place? Maybe even because you can't stop thinking about the possibility of her cheating on you?
So, to get a better understanding where this insecurity is coming from, let's dig a little bit deeper and find out how to overcome insecurity in relationships.
The Real Reason for Insecurity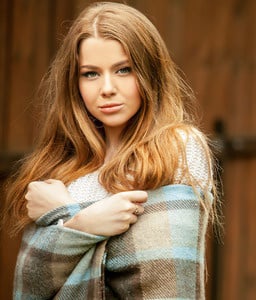 It shouldn't come as a surprise to anyone that the biggest problem of an insecure man is his flawed mindset.
It's his flawed mindset that turns him into a guy who lacks the needed self-esteem.
It's his flawed mindset that makes him start revealing his insecurities to the girl.
It's his flawed mindset that in the long run jeopardizes the relationship.
A guy with this frame of mind is extremely needy and desperate for a woman's affection. He can't bear the thought of being without her. Losing her is like losing his own identity. In his misguided frame of mind, his partner is the solution to his problems. And that's exactly why he becomes dependent on, and feels incomplete without her.
When the honeymoon phase ends for the girl, his insecurities usually start to surface. This is where she begins to notice that the charming, great guy she fell for can't even take care of himself. His cute behavior (always wanting to be with her) isn't so cute anymore, it's actually suffocating and needy. She starts to realize that she can't really count on him for support, and eventually, this will push her further away from him.
So how do you keep that from happening to you? How do you overcome your insecurity issues in relationships?
The answer is quite simple: you have to adopt a new mindset.
The Mindset
The thing you have to understand is that a woman wants a man who doesn't need her (I didn't say "want"). Someone who could feel content without her. This kind of attitude shows her that his happiness doesn't depend on others and he can actually pull his own weight. To summarize this into one sentence: a male who can find his own happiness and doesn't need women to for that, is an attractive male.
This is by far the most valuable advice an insecure man in a relationship could follow. If you stop putting your girlfriend on a pedestal and start searching for other things to bring you happiness, you will probably fix most of your insecurity issues. If you are really serious about overcoming insecurity in relationships, don't count on your significant other to do it for you and find your own source of happiness.
Also, another thing you should start working on is to actively eliminate negative behaviors that harm the relationship. Behaviors that only really insecure guys exhibit. This means:
Stop trying to win her approval!
Stop being possessive and selfish!
Stop demanding all of her time and attention!
Never rely only on your woman to change yourself, she won't make you a different person. You are the only one who can make a difference. The most you can expect from her is to point you in the right direction, but even then, it's still up to you to make to change.
The Truth About Overcoming Insecurity
I wish I could tell you that overcoming your insecurities is something you could learn fast and effortlessly, but this is not the truth. It is a process that takes time and requires you to totally change who you are as a person. You have to change your mind about many things you might even find hard to let go of.
But the good thing is that this change will be positive and lasting. It will affect your life in many areas and make you a happier and better man. You will also learn why your old mentality was flawed and promise yourself never go back to it.
Well, at least this is what happened to me. It was hard to let go of the old beliefs and admit to myself my flaws, but eventually, I did it and I have never regretted it. The book Models by Mark Manson is what really helped me to do it. It's advertised as a self-help guide for single guys, but it goes much, much deeper than that. Absolutely everyone man in a relationship would benefit from reading it.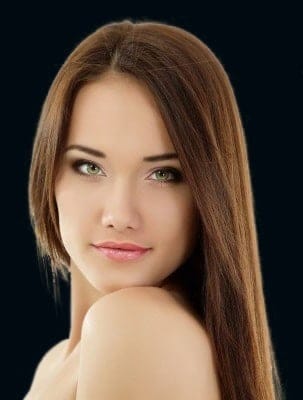 WANT MORE ADVICE? 
Join the Alpha Male Mentality Newsletter. Stay up to date and get the ebook How to Attract Any Girl. Receive insider secrets on how to turn your life around!