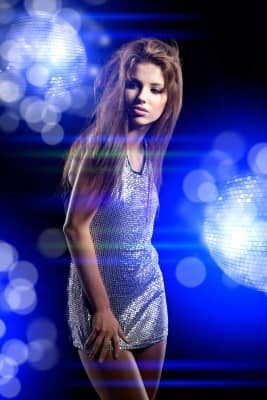 A nightclub is a place where you usually go to have a good time. It's a place to go with friends and meet new ones; and of course, a place to meet women. That's why a lot of guys visit nightclubs – to meet hot girls. However, many still struggle with the last part and don't really know how to attract women at nightclubs.
Have you ever been in a situation where you move around in a nightclub and just can't bring yourself to approach or don't really know how to start talking to women? I mean, it's not that hard: you just go up to her and start talking.
But still, something is holding you back. For some reason, you can't take the first step. Even when you finally manage to muster up the courage and nervously approach a girl you like, you draw a blank, freeze up, and the anxiety starts to creep in.
Guess what happens next? That's right; you get rejected!
So what should you do to avoid situations like this? The answer is to learn to make yourself more attractive to women!
How to Attract a Girl in a Club
The thing is, a woman won't respond positively to every guy that approaches her. She gets hit on by many men and therefore has only a very limited time to make up her mind if the guy she is facing is attractive or not. So, if you can't convince her that you are someone she has to meet, she won't give you any attention at all. And really, if you can't even convince yourself that you are awesome, how are you supposed to convince her?
When you still believe the misconception that you have to be handsome or rich to score with hot women at nightclubs, then you need to wake up and realize that this is not true! You actually only need two things to become an attractive man: 1) an understanding of what women respond to 2) the attitude to apply it. Only this way will you convince her that you are the guy she wants to meet. By knowing what works and how to implement it, you will also know how do attract women at nightclubs.
But the very first step you have to take is to overcome your fear of rejection. You have to always be comfortable meeting and talking to women you just met. That's why you have to come to terms with the fact that nothing bad will happen should you get rejected – it won't make you any less of a man. A rejection is something that happens to all of us, so face it and make it a part of your life. The only way to get over rejection is not to make a big deal out of it!
The second step to successfully attract women at nightclubs is to have a natural attitude. When meeting a new woman, don't start by complimenting her (yes, she knows she is beautiful). Talk to her like you would talk to a good friend – like you already knew her and just saw her again. Joke around with her, tease her a little and just have fun. When you talk to her like that, she will start to feel comfortable in your presence as well.
The third and most important step to attracting women at nightclubs is to feel totally comfortable in your own body. She can sense when you are insecure, and if you can't get rid yourself of it, you will lose all value in her eyes. Because of this, you need to take a really hard look at yourself and face your anxieties and shortcomings. You need to fix your inner world before you can become attractive.
Always remember that a confident attitude is the reason why a woman feels attraction for you. Just act like you don't care that you just met a stunning woman and she will respond more favorably to you. Whenever you approach girls, know that you are a man who has high value and every girl should be lucky when you approach her.
Create Attraction Beyond the Nightclub
Ultimately, every time you meet a girl, do not worry about the consequences. If she rejects you, don't make a big deal out of it. Keep a positive attitude and continue approaching other girls. Only this way will you truly learn to attract a girl – by staying persistent.
Now, it's still worth mentioning that you have to change your mindset to become truly a guy women want. Show her that you are someone she hasn't met before and learn to make her attracted to you!